Southern Cross Tennis Pathways
Southern Cross Tennis has a large amount of experience in the tennis world. We are
 able to support whatever pathway you want to go down, tournaments, coaching, or just for fun. We love tennis and can get you where you want to go. Check out our Programs and see what we can offer, or come visit us in Samford and Eaton Hills.
The most common pathway is our player path. Love the game? Want to have fun? Want some exercise? This is the pathway for you. Check out or awesome chart below.
Red Hot Shots
Orange Hot Shots
Green Hot Shots
Private Lessons
Junior Development Squads
Advanced Squads
Adult Fitnique
Elite Squads
Full Time Squads
Professional Tennis Player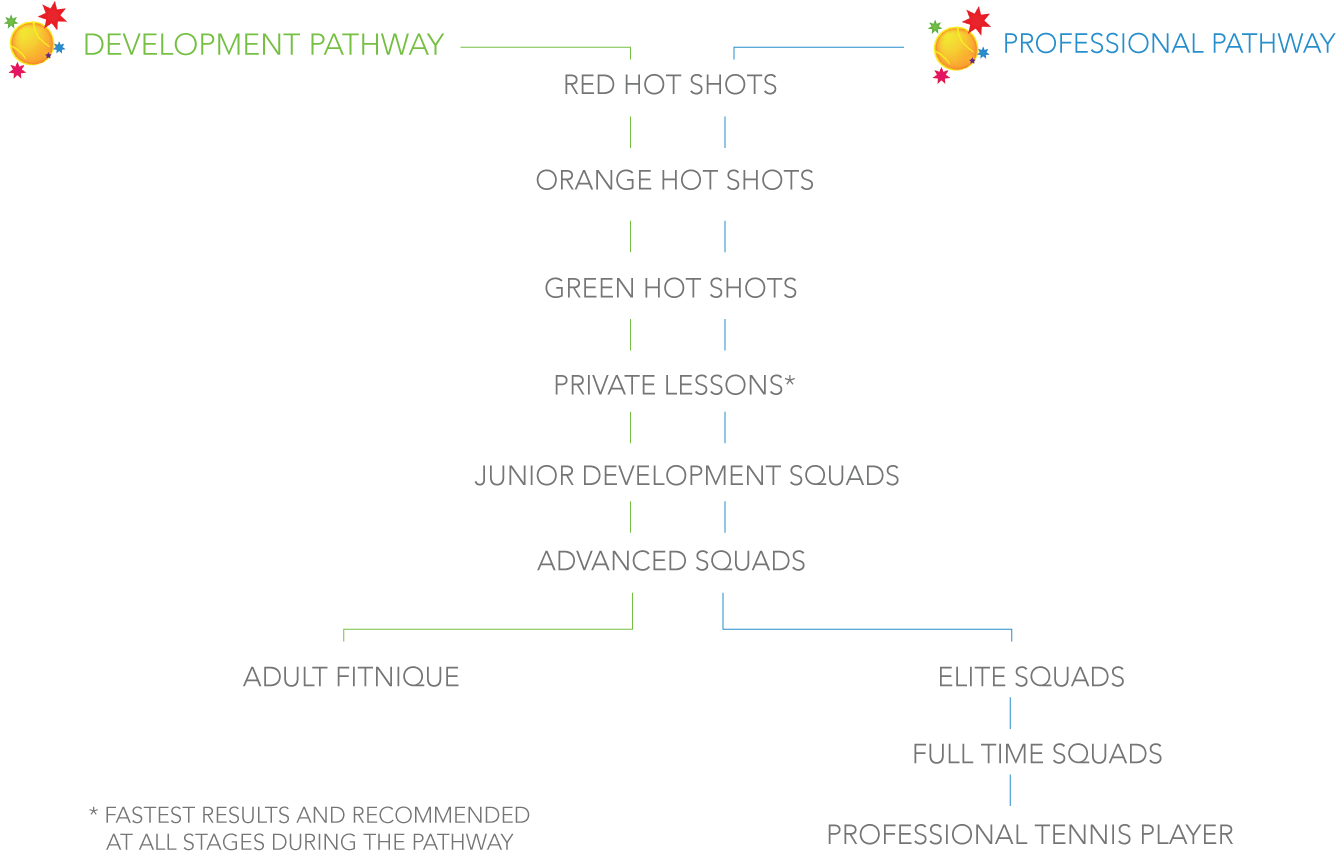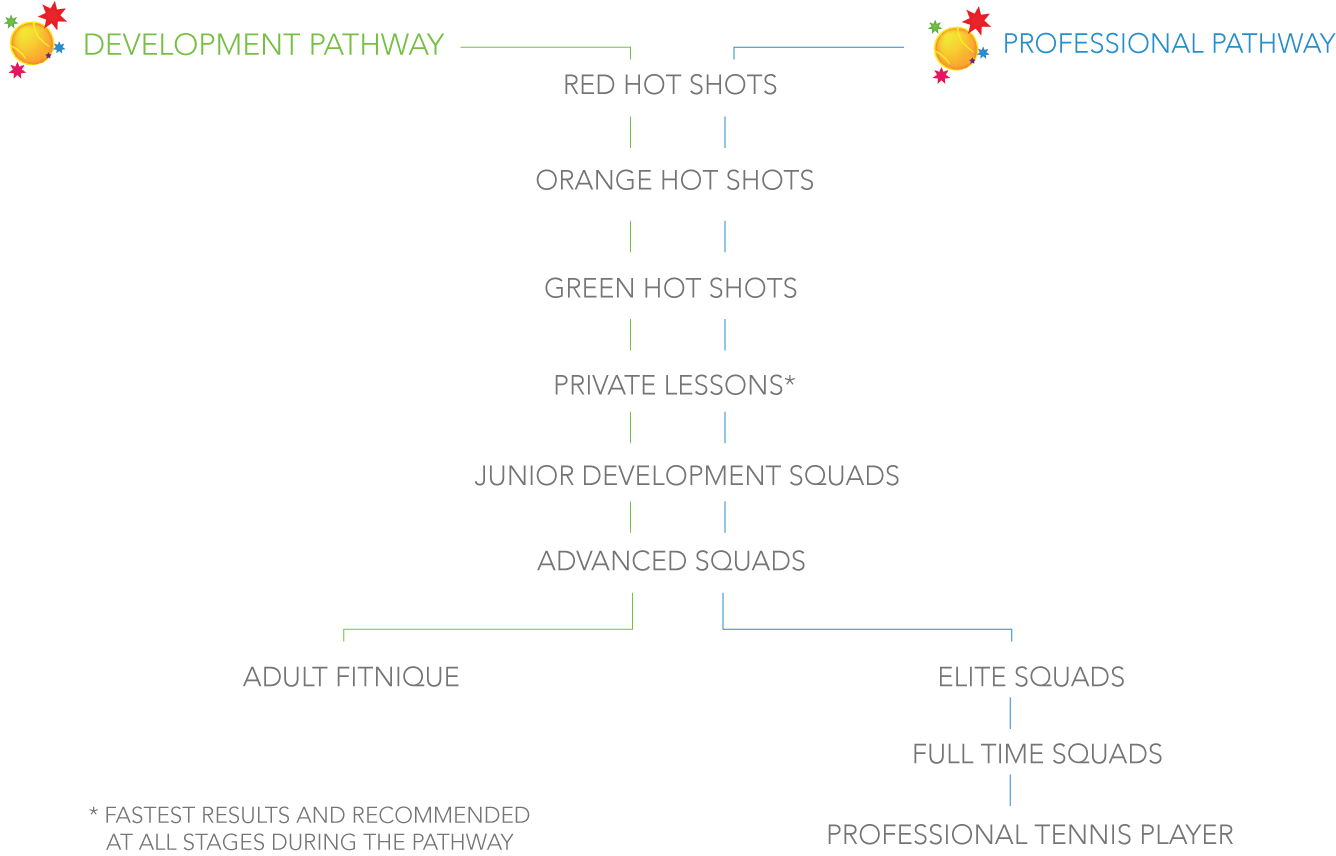 We also have a number of players who choose to go down the Tournament pathway. If you want to take the game more seriously and have the time, then this can be a fun and rewarding path. See our tournament paths in the chart below!
Red Hot Shots Tournaments
Orange Hot Shots Tournaments
Green Hot Shots Tournaments
Development Circuit Tournaments
Advanced Squads
Super League
Adult Fixtures
Optus Pro Tour
AMT Tournaments
Pro Tour Tournaments